taeguk
0

January 27th, 2008 + 9:01 PM
·

taeguk
I'm an intermidiate mandolin player looking for a new mandolin, does anyone know a good mandolin for me?
2

March 7th, 2007 + 12:03 AM
·

taeguk
does a jazz mandolin only have 4 individual strings? if so what is the purpose of it?
5

March 8th, 2007 + 9:03 PM
·

taeguk
I was playing the vibes here....hope you like it....it gets a little off rhythm though, plz, suggestions to make this song better.
1

November 3rd, 2006 + 11:11 PM
·

taeguk
my song is pretty retarded at the end, mostly because my song is too short and does not have enough memory space to be posted, but anyways, the first part is what i am mainly working on, so if u could give me some ways to make it better, i would appriciate it very much
Alias:
taeguk
Status: Offline
Threads:
2
Posts:
47
Songs:
2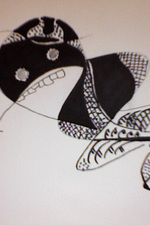 Joined: October 31st, 2006
Last login: February 18th, 2008
My Messengers
| | |
| --- | --- |
| AIM: | n/a |
| ICQ: | n/a |
| Skype: | n/a |